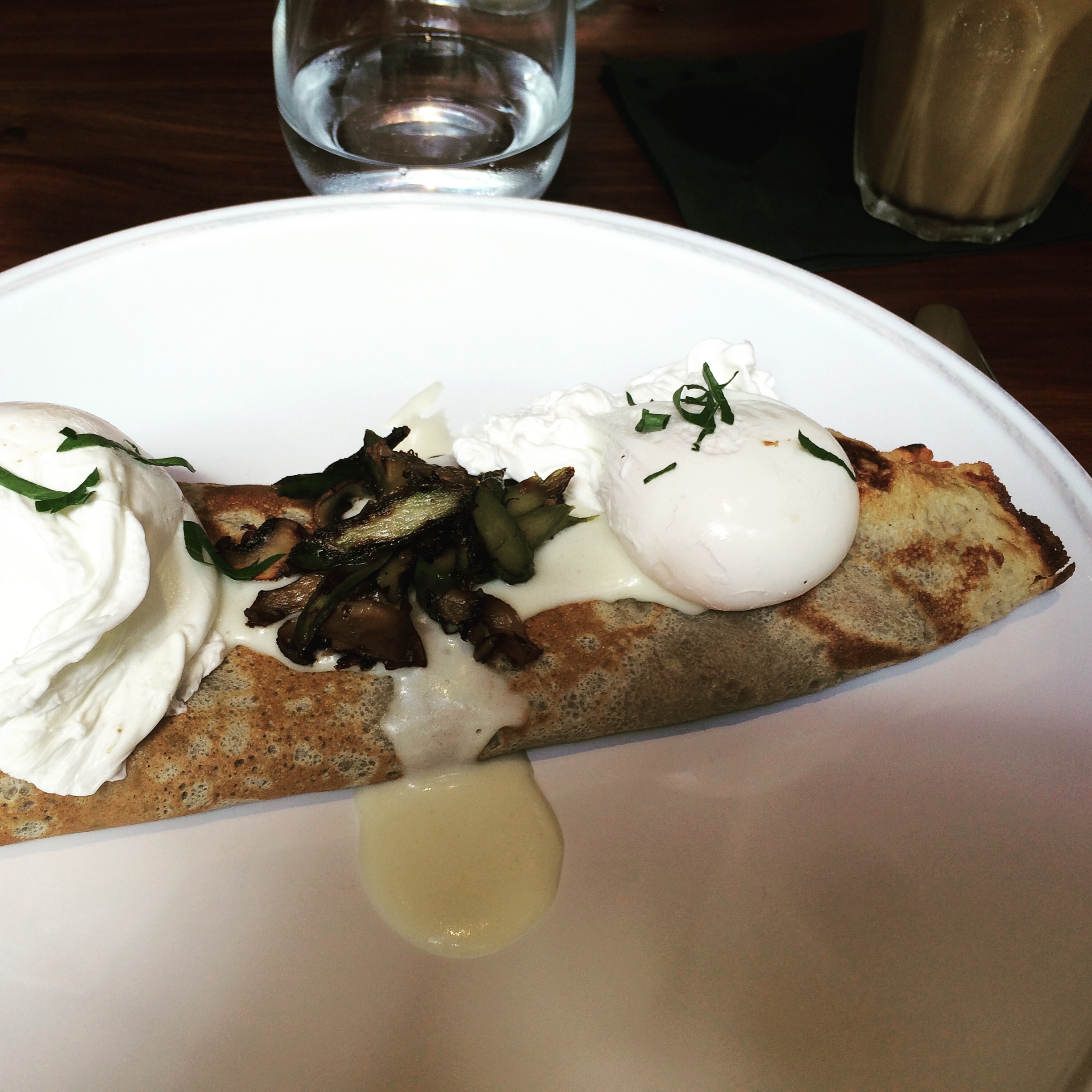 Buckwheat crepes for breakfast
Beautiful gluten free buckwheat crepes with poached eggs, avgolemono sauce, mushrooms and asparagus. Perfect, hearty, healthy breakfast or lunch.
Asian quinoa salad
A refreshing and healthy salad with quinoa, carrots, hijiki, edamame, sea aster and roasted shiitake mushrooms and a light ginger-sesame-citrus dressing.
Bleu cheese cake
A decadent dessert made with local chèvre, mild blue cheese, served with a burned coffee caramel sauce. Stunning and delicious!
Seared scallops with barley salad and samphire
A colorful and delicious meal prepared with the scallop and foot, samphire and barley. Very healthy, very satisfying and beautifully presented with bright carrot sauce!
Ripe heirloom tomatoes, wild boar sausage and poached eggs with Belper Knole cheese
Sometimes the best breakfasts are the simplest.
Razor clams with lemon garlic-butter
Razor clams give you a lot for very little work. Treat yourself to this unusual shellfish with a delicious lemon butter sauce.
Stuffed fig
Fig stuffed with chèvre with toasted pine nut salad.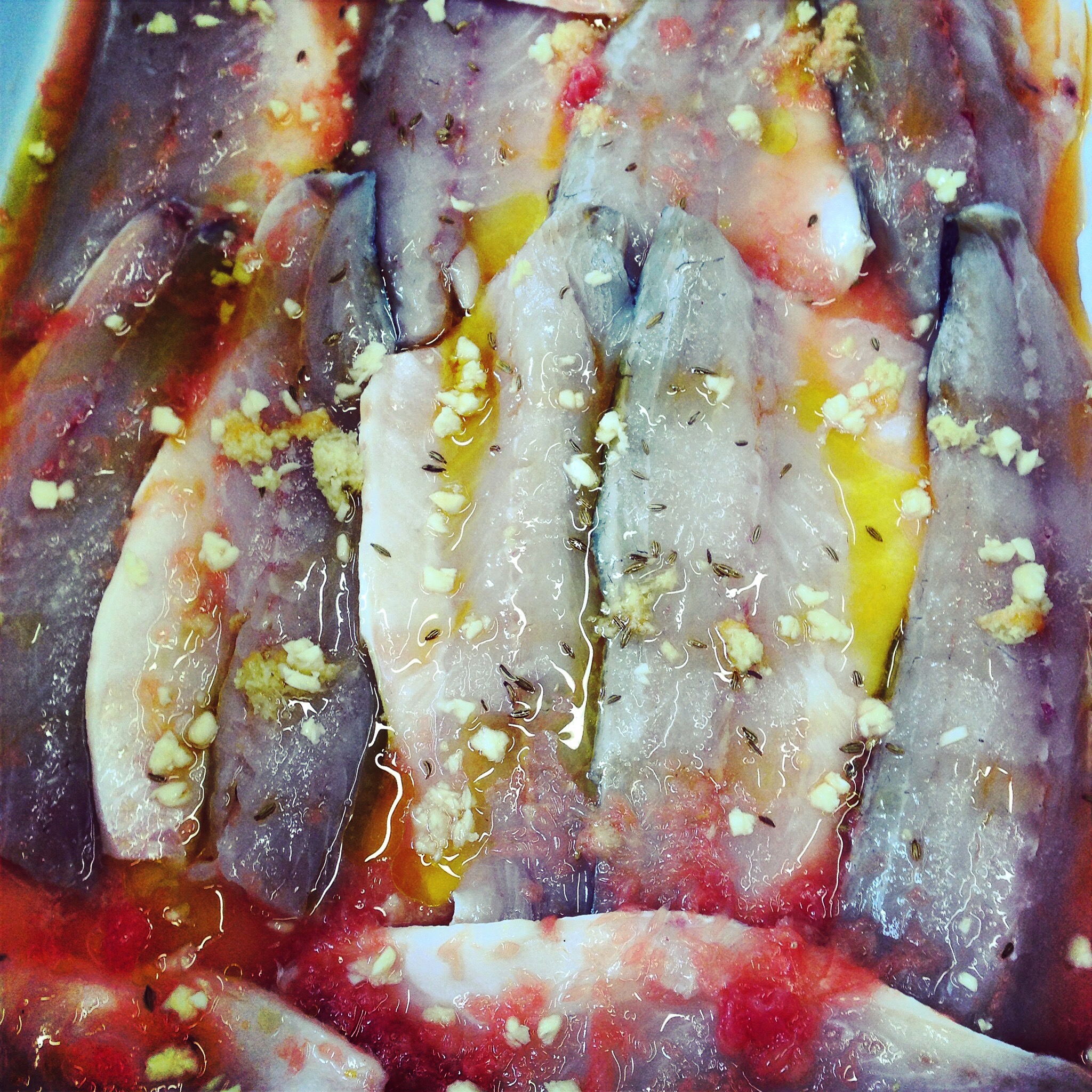 Citrus marinated sardines
Grapefruit and orange marinated sardines awaiting the grill.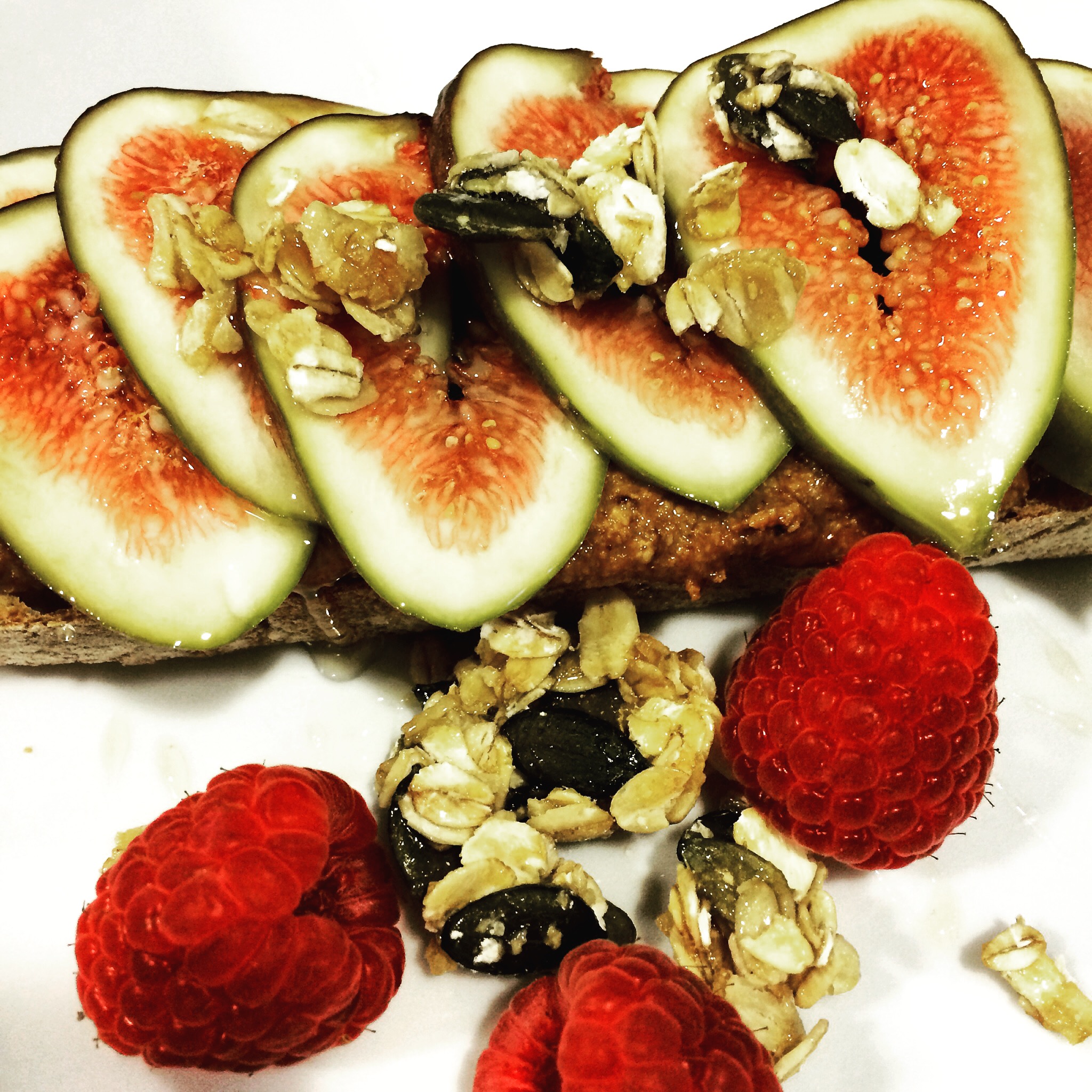 Homemade almond butter toast with fresh figs and granola
Vanilla almond butter with fresh cut figs, raspberries, homemade granola and a drizzle of local honey. Healthy and beautiful breakfast!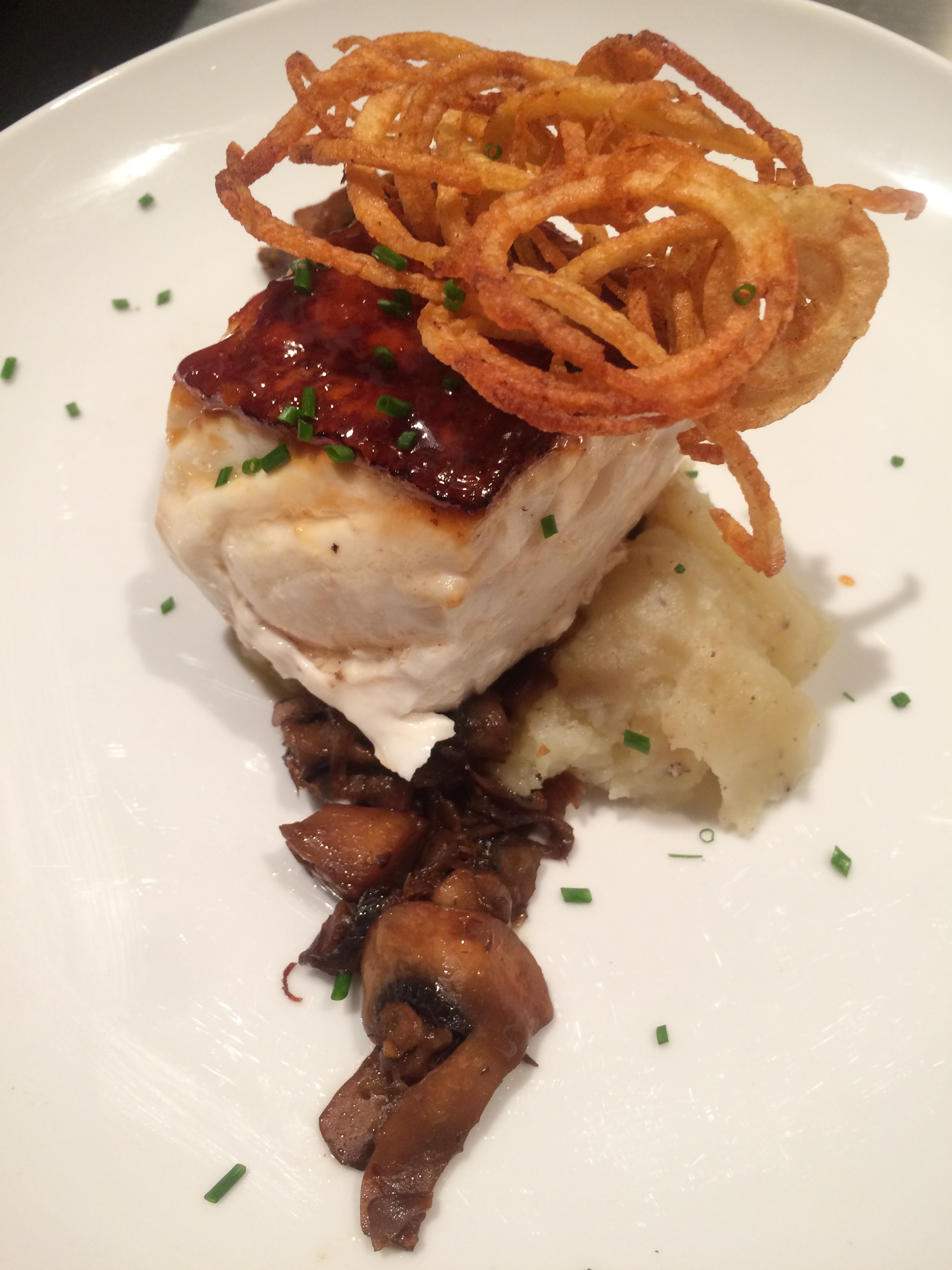 Caramel-miso halibut
Caramel-miso glazed halibut for a tasting with tamari butter mushrooms, and marrow dashi mash.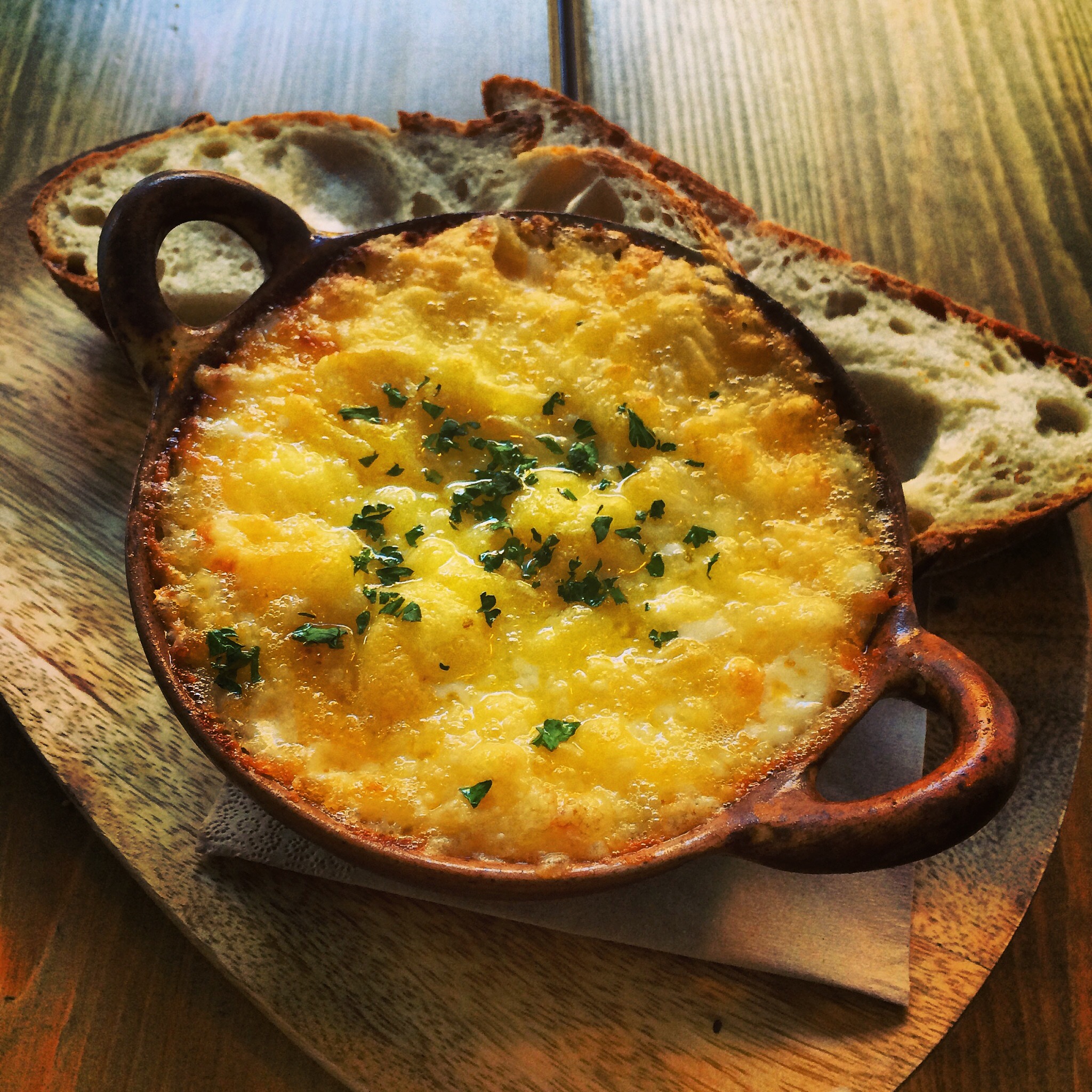 Fish Pie
Fish pie made with smoked haddock, salmon and hake. Perfect winter food!
Shakshouka
Baked eggs in a tomato-red pepper gravy. A deliciously simple breakfast or any time you feel like eggs.
Oxtail over mash
Red wine stewed oxtail over bone marrow mash with gravy.
Poached eggs over smoked salt congee
This makes a perfect comfort food breakfast for when you're feeling under the weather or any time you need a little boost.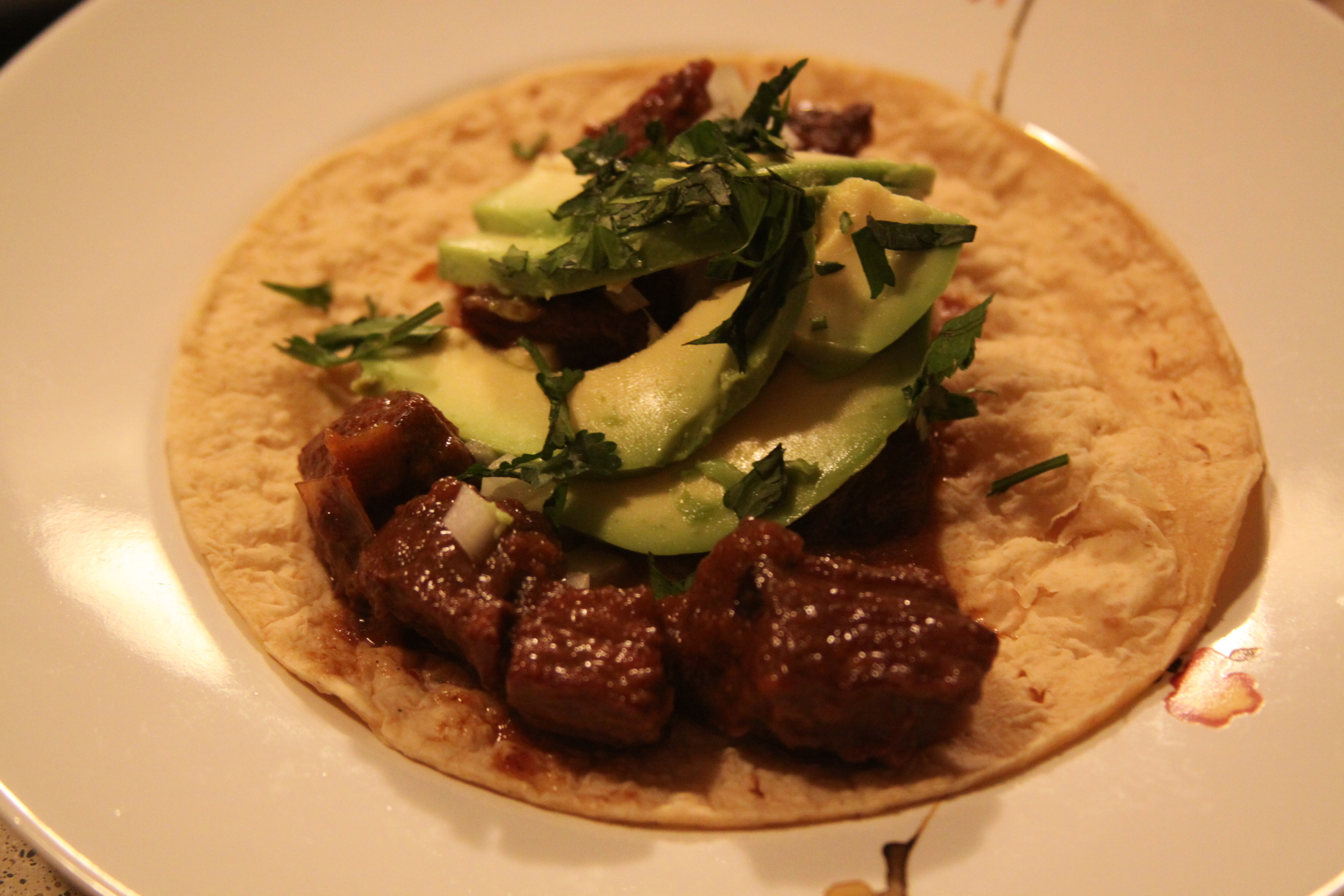 Elk guisada tacos
I was lucky enough to receive two elk roasts from a hunter friend and decided to slow cook them into a delicious guisada for homemade tacos. Served with chopped onions and avocado.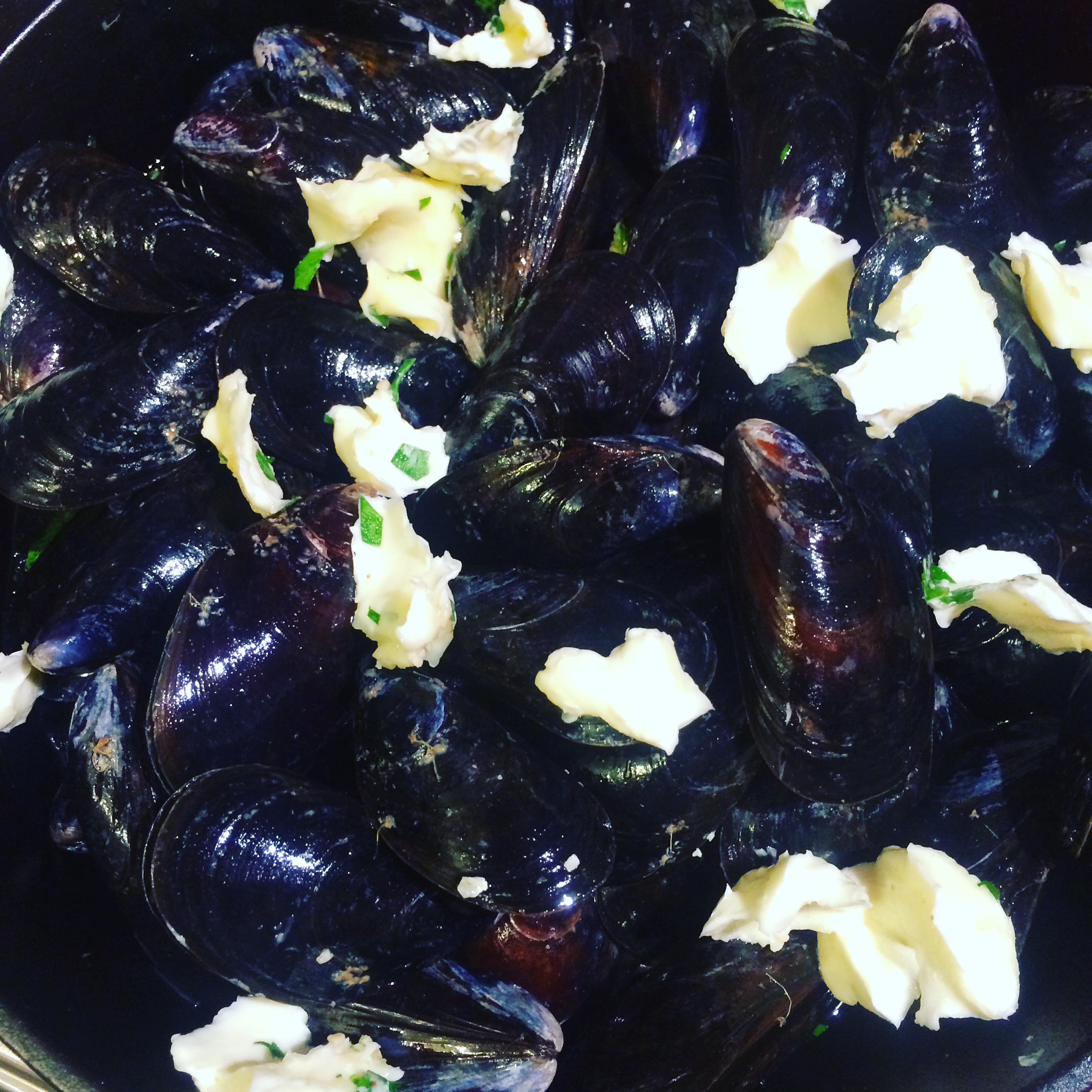 If you'd like to inquire about rates & availability or discuss a potential event, please get in touch by filling out the form below or call Vanessa at 512-954-2434. If you are interested in personal chef services, please fill out my consultation form to get the ball rolling.